We've got your back
event & corporate travel agency
hello@wearefolks.be
33, rue Frédéric Pelletier
1030 Brussels, Belgium
We've got your back
event & corporate travel agency
hello@wearefolks.be
33, rue Frédéric Pelletier
1030 Brussels, Belgium
We take care of everything,
so you don't have to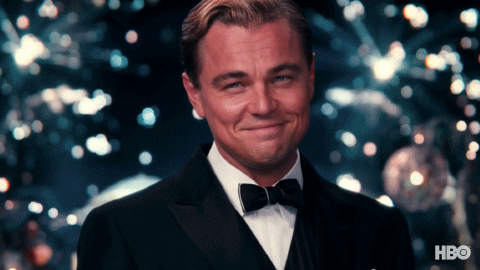 Air Liquide
A 3-day event with a clear objective in mind: gather the European branches out of the office to discuss the company's objectives for 2023. The cozy and luxurious setting of the Domaine de Ronchinne gave the perfect tone for workshops and plenary sessions. With an estate of this size, our Folks had to be everywhere at once!
Casino de Namur
For the re-opening of the first casino resort of Belgium, in Namur, our creative Folks imagined a full immersive event offering the visitors the real experience of a night at the casino, in all its glory. More than 70 actors were placed throughout the entire complex to enact scenes you would typically see in a place like this, and giving the visitor a glimpse of what goes on behind closed doors..

Noshaq Cocktail Party
For Noshaq's yearly must-attend cocktail party, our team decided to honor its roots by transposing all the imagination of a mountain expedition onto this event. An immersive tunnel symbolizing the sometimes-arduous journey of the entrepreneur took the participants to the summit, reflecting the success of the companies supported by Noshaq throughout their entrepreneurial adventure.
The Color Experience
When the Liège-Guillemins station became the setting for a monumental and temporary piece of work by Daniel Buren, we created the Color Experience, inaugurating this masterpiece for more than 1000 people in two different settings in the busiest public place in the city.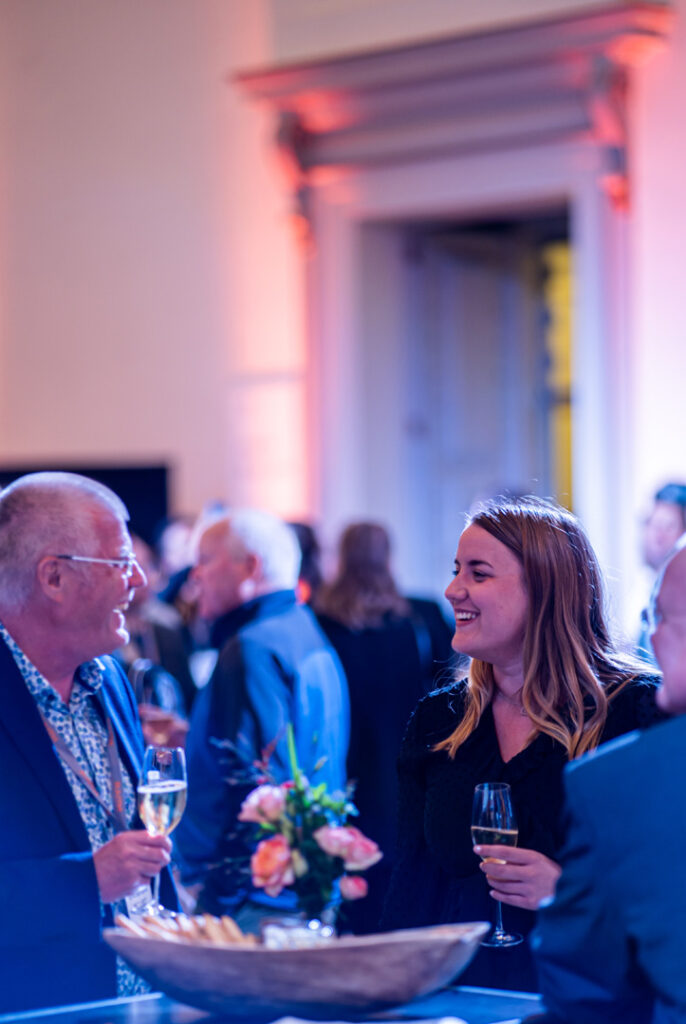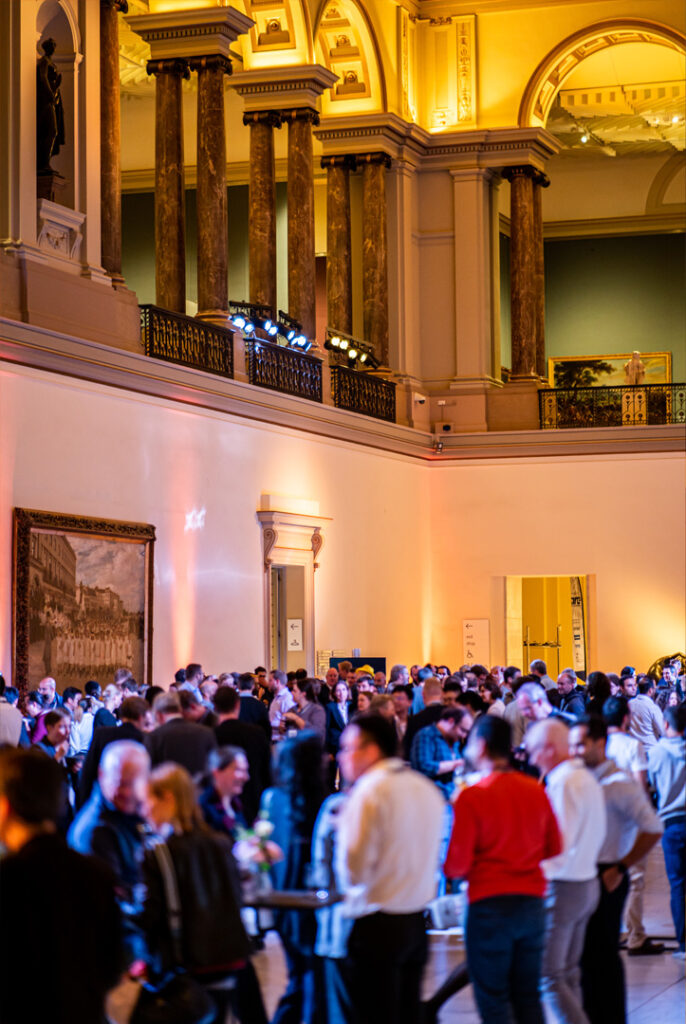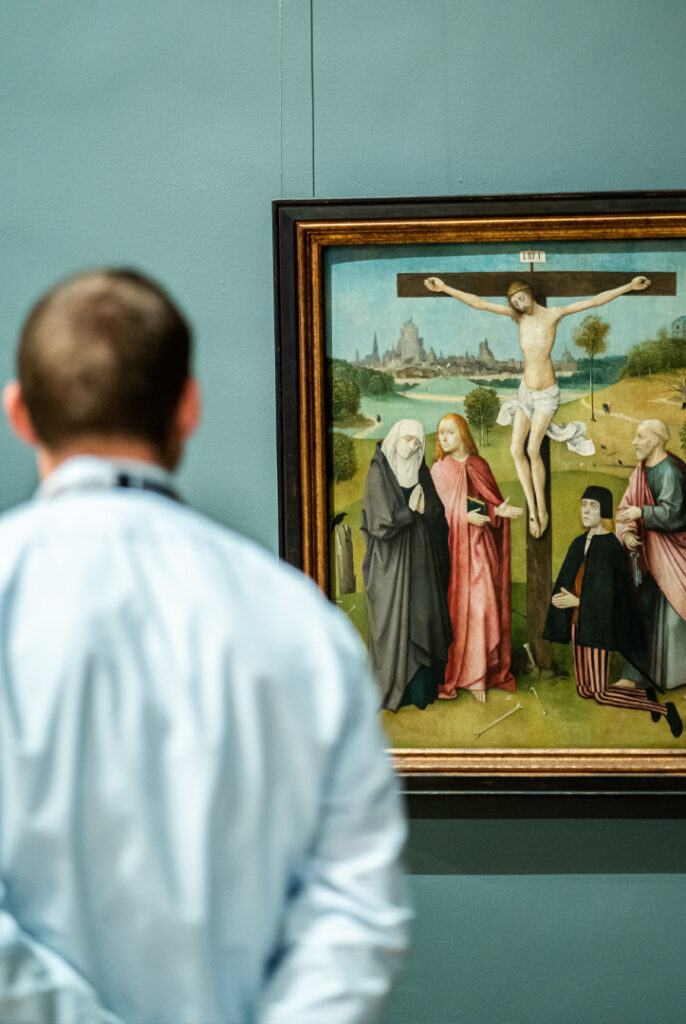 MNE conference
600 people attended the MNE Sensors 2022 congress in Leuven, namely the core international conference focusing on micro- and nano-fabrication, manufacturing techniques. A 4-day conference format including 4 parallel sessions, 7 plenary talks, oral and poster presentations, a commercial exhibition, tutorials, and awards.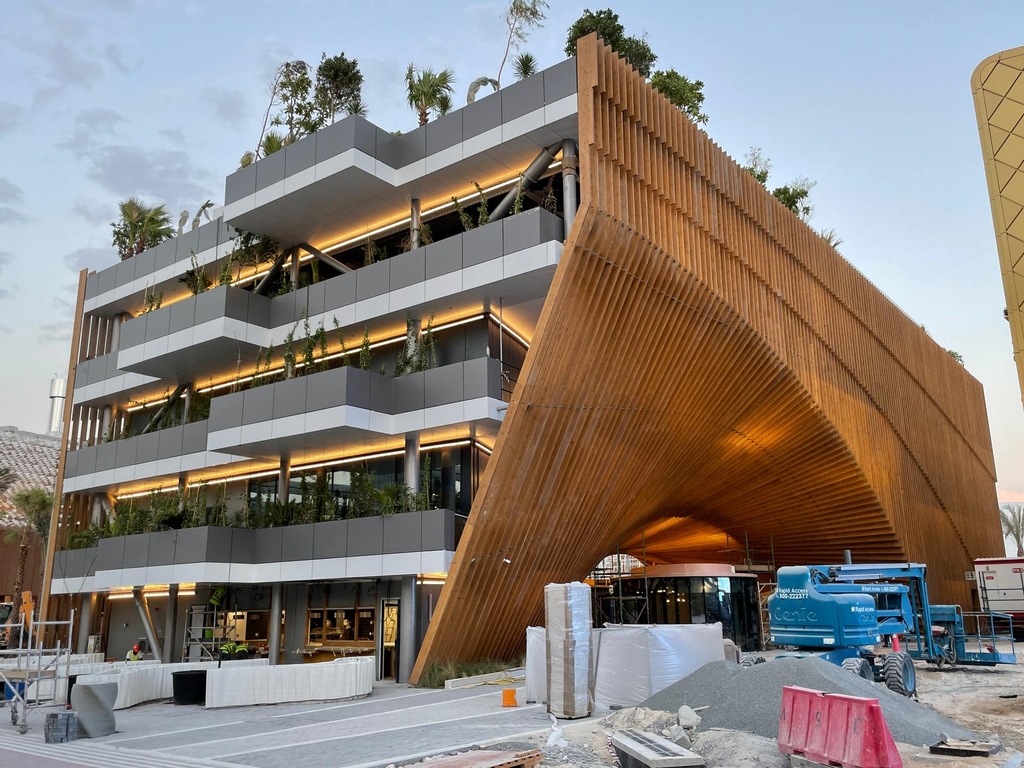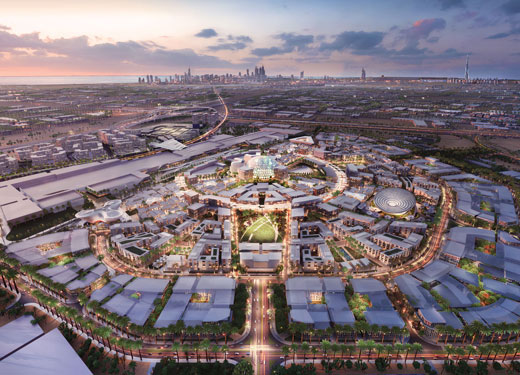 Expo Dubai 2020
As the official hospitality and travel partner of Belexpo at the Expo Dubai 2020, we were in charge of the logistical and organizational supervision that would not only guide the customers' 100% tailor made journey through the pavilions but also create a 360-degree fully experience that would extend outside the exhibition centre and encompass the astonishing cultural reality around EXPO 2020.
A major inauguration
Our creative Folks took care of the inauguration of Europe's largest artwork Arc Majeur in Corten Steel. From press conference to press visit to the artwork, from exhibition to networking event… We welcomed more than 500 VIPs who attended a strong symbolic inauguration moment.
Digital event ACV-CSC
How to transform a live two-day event into an exciting and interactive digital experience event empowering public sector workers during the pandemic? That's the kind of things we love at Folks (the challenge, not the pandemic, obviously.) We created a strong graphical concept, a complete event hub and interactive event platform hosting simultaneous live plenary sessions and 24 interactive workshop
Test drive for Lexus - Ibiza
To celebrate the 30 years of Lexus and the new Lexus RX, we offered amazing test drive experiences inspired by the authenticity of Ibiza, its amazing landscapes, exquisite cuisine and breathtaking architecture perfectly integrated in the landscape. We combined immersive test drives & photo opportunities, the presentation of the new Lexus RX & workshops, with authentic locations.
Digital Summit : We Cargo
We were the lucky Folks to organize the WeCargo forum a unique experience of inspiration, meeting and networking dedicated the cargo industry. 3 days full of conferences, hackathon, pitch competition, market lab and networking at Liège Airport, which ended by an unforgettable closing party (what happens in the airport stays in the airport… said nobody ever).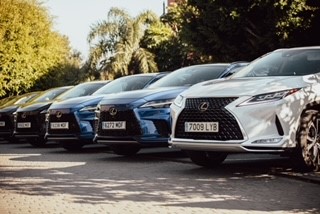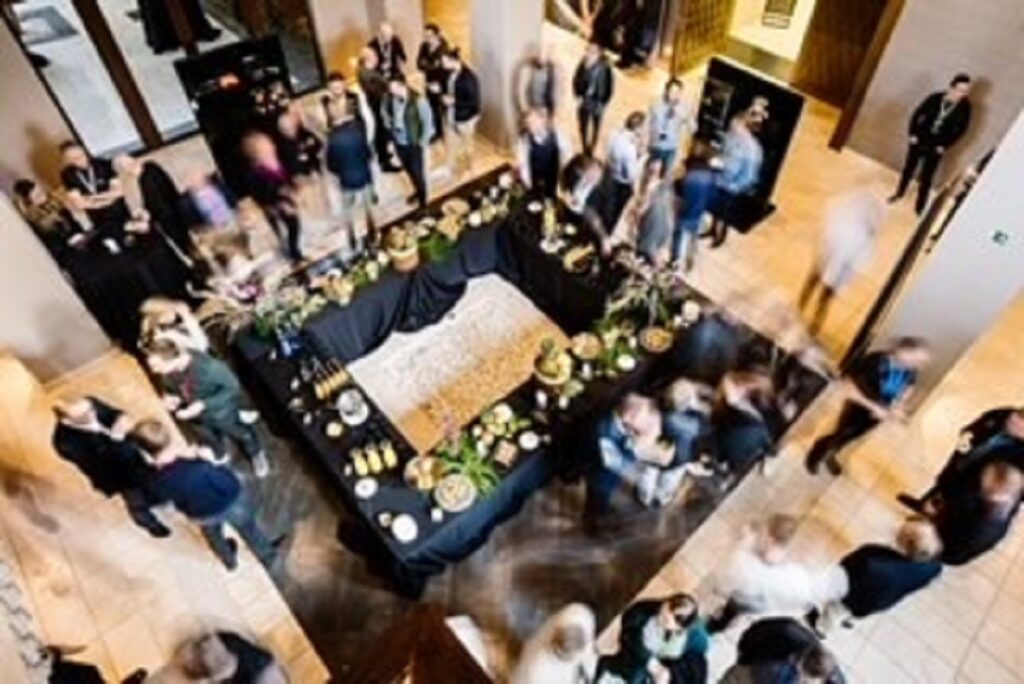 Lexus - Spain
Our hospitality team went to Alicante, Barcelona and Madrid during one month to welcome our client's guests for a 3-day training programme with plenary sessions, workshops and test drives. From managing guest registrations, to organising shuttles and planning several different activities, our Folks offered a full-on Lexus experience!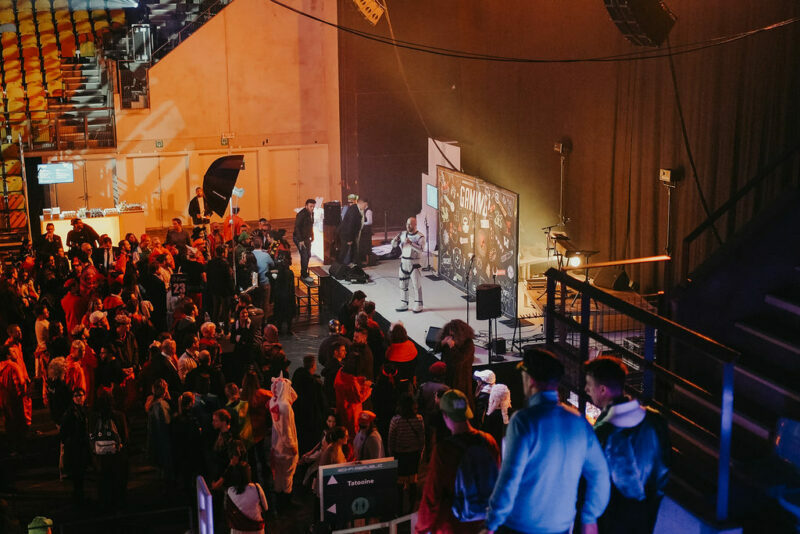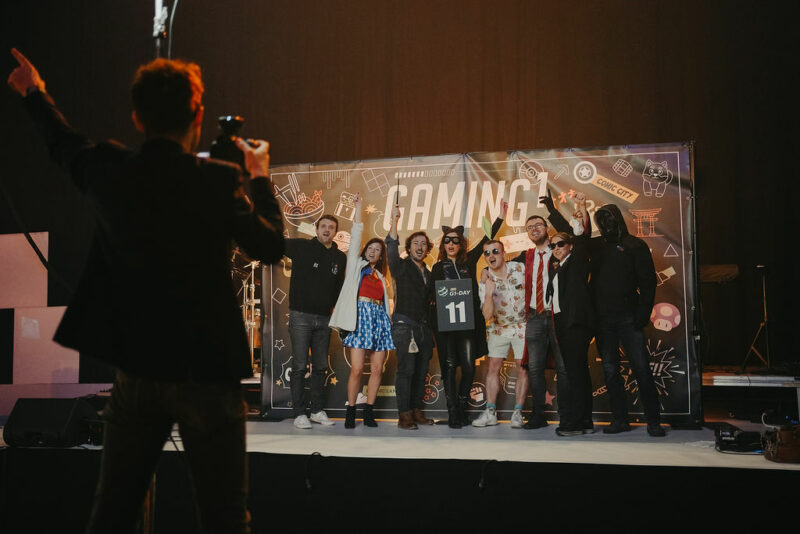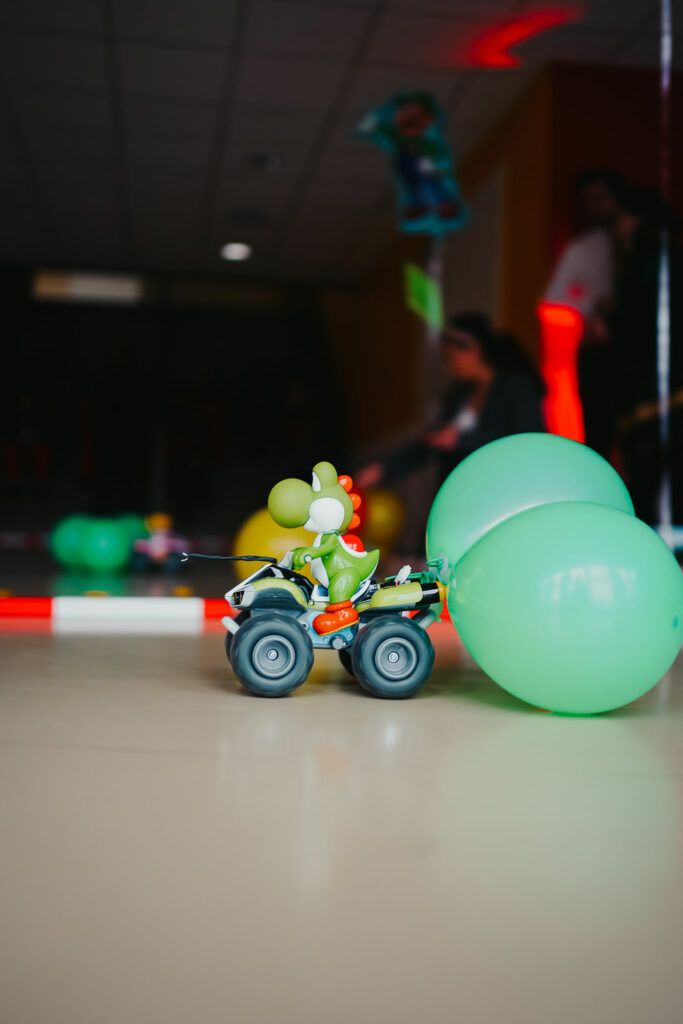 Gaming1
For their yearly teambuilding, Gaming1 put us in charge of creating an original concept that would appeal to all their employees. Our creative Folks imagined multiple worlds filled with different gaming activities (blacklight archery, arcades, Mario Kart races, etc). The teambuilding was followed by an e-show and a party, gathering about 500 people total.

Toyota Motor Europe
Kenshiki Forum 2022

The context

Each year, Toyota Motor Europe's (TME) hosts its now famous Kenshiki Forum event dedicated to the European media.

During two days, Global and European executives of Toyota shared the company's latest developments, strengthened its vision, highlighted its technology strategy, and revealed its latest products and services to an audience of 380 media representatives.

In Japanese, Kenshiki means insight. And we're proud to give you our insights on how our Folks experienced being the proud partners of such an impressive event.

Our team of creative thinkers and experienced project managers were inspired by this original name and made a direct link to the structure of the location, namely the Skyhall at Brussels Airport, one of the most beautiful events venues in Europe.

The concept

The impressive transit hall of the 1958 passenger terminal now offers more than 6,000 m2 on two floors, flooded by daylight through the immense glass façade offering a never-ending aircraft ballet, on the ground and in the air.

And what quickly inspired our teams were the gigantic red pillars supporting the roof, whose elegant and moving shape seemed to be a charming echo of Japanese temples.

This was our playground to imagine a memorable experience for Toyota Motor Europe's guests for two days, gathering at the same place a plenary session, four dedicated deep dives spaces and sessions, a lounge bar, a dinner area, a secret room showcasing a very secret model, and about seven interview boxes.

The challenge

But how do we fully engage our client's guests in such a diverse, yet immersive experience in such a gigantic space and still, ensure that every guest takes back home the most significant messages of the company? This was our biggest challenge.

From audiovisual content on a 30m-long screen to printed messages on 30m-long zigzag walls, from lightning to catering, from storytelling to construction, from hospitality to evening dinner, from guests flow to the movement of vehicles between the different scenes, gathering the identity of multiple brands through a seamless customer journey…

Consistency was the key. And we brought the best team together to ensure it.

The Folks

140 crazy folks worked day and night, coming from Belgium, France, Spain, Germany and even Poland. Working all together towards a same objective: to make this event happen. And remembered. We will for sure remember it, and we hope our client's guests will, too.

Thank you to all our incredible Folks and partners for their creativity, their resilience and excellent work. And a genuine thank you to TME for their trust!
About
Dream big.
Live wild.
Hire Folks
Nice to meet you, we're Folks. We organize your events and corporate travels, so you don't have to. Congress. Meetings. Conferences. Celebrations. Incentives. Team building. Product launch. Roadshow. PR events. Booths and pop-up stores. Exhibitions. Cultural events. Sports events. Incentive travels. Inspiration trips. Study trips. Trade missions. Event communication. No magic, just hard work, and great ideas by talented people. We'll be there for you (when the rain starts to pour).
It all started with an encounter. A meeting. A rendezvous. A fusion. Our two event agencies, Dynamic Events and Seauton International had so much in common. That's why we joined our forces, our offices in Brussels and Liège, and gathered more than 30 years of expertise and human atmosphere to offer you, our clients, a creative, expert, dedicated partner for your events and travel around the world. Oh, and funny, too. Sometimes, it helps. In a nutshell, you don't have to care about anything.
We've got your back.
Like a family
working together toward
a common goal
Minus the yelling.
Els
An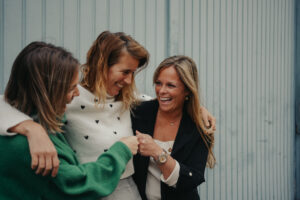 An, Katleen & Dorothée
Noëmie, Steve & Laure
Isabelle
Julie, Margaux, Florence & Manu
Gilles
Justine
Nathalie, Patricia, Shanna & Katleen
Olivier
Mélissa
Muriel
Margot
Lionel
Inge
Senior project manager
CDI
You will manage projects with a special focus on quality, flexibility, creativity, integrity, customer-friendliness & discretion and take the lead in the projects' logistic and technical organization.
Download description
Apply
spontaneous folks
Everything's possible
You want to join our Folks family, but there's no job offer for you here? Just hit the "apply" button and send us a spontaneous e-mail. We'll be so glad to meet you anyway (don't forget to bring cookies).
Download description
Apply
You know when you throw a party
and everyone ends up in the kitchen?
That's a Folks feeling.